GOD NEVER SLEEPS, by Iona Miller 2010
GOD NEVER SLEEPS, by Iona Miller 2010
http://godneversleeps.iwarp.com/index.html
Twisted, Deadly & Dark...
Intelligence, Mega-Criminal Enterprise, and the Power Elite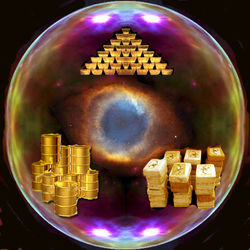 A High-Concept, Plot-based Film Trilogy on GOD -- Gold, Oil & Drugs
TRIANGLE OF POWER: Today, three major forces collude to control the world - Intelligence, Mega-Criminal Enterprise, and the Power Elite. They are related to one another in draconian ways. They are GOD - Gold, Oil and Drugs. Thus, we are fighting for GOD. "In GOD We Trust." But it's too late to trust a god whose profitable name is WAR. SPY 1099 teams -- "Spy in the Box" -- work for all factions from governments to transnational corpoglomerates and mega-criminal enterprise. All are trumped by clandestine machinations of the Power Elite and their hidden agenda.

Part 1 - TWISTED DESCENT: Spy 1099 OIL -- "Lions for Lambs" (2007) meets "The Recruit" (2003) at the BP oil rig blow out. A disaster has occured with international ramifications, and 'someone' has to pay. A stand-alone film that can be franchised into a SPY 1099 trilogy. An international thriller based on Outsourcing in today's transnational Intelligence Community.
The SPY 1099 team fights corrupt governments and the mysterious G.O.D.S. in the Caribbean to keep cheap oil flowing. Opening credits takes us in a slow slide down the crooked shaft of a newly-drilled oil well, which makes a TWISTED DESCENT (Horizontal Well Drilling) through the ocean floor to the buried treasure of light oil, foreshadowing our own "twisted descent" into the underworld of our protagonists, the Spy 1099 group. Hired for 'risk management' of the Cuba-Haiti oil exploration, they soon discover the main risk is the G.O.D.S. at the top of the food-chain -- their own employers' clandestine involvement in global drugs, money laundering, and black gold trade.
Rival factions and governments collude in transnational criminal enterprise. Tricksters trick tricksters and Watchers watch the Watchers. Each struggles with conflicting moral problems. Pressured from all sides by conflicting desires, loyalties in the "Spy in the Box" group are compromised and divided in the process. Heroes and opponents do an intricate dance, sometimes switching roles with 7-10 major reveals. A complex sequence of tricks surprises not only the opposition, but also the audience.
Spy games and operations are outsourced to private contractors, who subcontract more independent contractors. They have penetrated the CIA and the moonlighting CIA has penetrated them, changing the Rules of Engagement. Multinational corporation and crime organizations lurk in the shadows and in the well-lit haunts of the Power Elite. Their operations are clandestine, but we have "a need to know" more.
Sometimes the relatively unbelievable turns out to be true. The SPY 1099 team battles rival factions, seemingly against all odds. Perhaps as much as 50% of CIA work is outsourced. In 2010, 188,000 contractors outnumber full-time workers at Homeland Security. Congress calls it "unacceptable, untenable and unsustainable." But it is a runaway trend impossible to halt. Private security contractors also backup the military and US overseas interests.

Haiti and Cuba is the setting; oil is the prize. Since the transfer of power from Fidel to Raúl Castro in 2006, Cuba has found new footing on the world stage. There is an expansion of Cuba's financial and political ties with the European Union, Latin America, Russia, China, even Vietnam. A major oil find in Cuban waters subverts the old logic behind the U.S. embargo of Cuba. The Russians and Chinese are coming to search for oil in the Gulf less than 50 miles from Florida.
The U.S. 4th Fleet has been reestablished. U.S. Navy ships, aircraft and submarines are operating in the U.S. Southern Command (SOUTHCOM) area of focus, which encompasses the Caribbean, and Central and South America and the surrounding waters. China is backing the widening of the Panama Canal for supertankers with capacity of a million barrels of crude oil and liquified natural gas. That, in turn, will open new routes whereby oil and mineral resources from West Africa can be taken directly to China -- deepening political bonds that Beijing has carefully fostered in that region.
The same dynamic bolsters China's influence in the Caribbean, expected to develop as a storage hub for oil before it heads west through the canal and on to China. Economists at Goldman Sachs believe that the new canal could play a pivotal role in its Bric (Brazil, Russia, India, China) investment story -- as a channel more directly linking the Chinese and Brazilian markets.
The Cold War has become a tightly wound COILED war - covert action for oil rights.
The state-owned Cuban oil company says the country may have more than 20bn barrels of oil in its offshore fields - more than double the previous estimate.
Oil exports are now Cuba's second leading export. Meanwhile the G.O.D.S. (GoldOilDrugs Syndicate) observe from their global sanctuaries.
Can nations coerce adversaries to change policies by threatening their access to oil? Oil coercion affords great potential leverage over states, not because of oil's economic importance as many assume, but because of the devastating effect cutoffs can have on the target's military power. Three variables determine how vulnerable a state is to oil coercion: the percent of total oil imported, the number of supply sources it has, and the number of oil transportation routes. Potentially vulnerable states, acting strategically, to recognize the danger of oil cutoff and take anticipatory measures to avert it, including preventive war. Preventive conflict usually breaks out before coercive threats are made. Oil factored into Japan's surrender in WWII.
PART 2 - DEADLY DEVIATION: Spy 1099 DRUGS -- "Who Killed John O'Neill" meets "Air America". Global Drug Meta-Groups. Global drug trade is called "the mother of all conspiracies." Drugs are at the core of the underground economy ruled by the "Overground." Power exists, even if the term conspiracy is overused. Conspiracy seems to suggest there are no rival powerful factions, which of course isn't true.
ConsPIRACY: Evil exists, power exists, greed exists on a macro level. A global level drug meta-group manipulates the resources of drug traffic for its own political and business ends, without being at risk for actual trafficking. These ends include the creation of designed violence to serve the purposes of cabals in political power – most conspicuously in the case of the Yeltsin "family" in the Kremlin, and some elites in the United States. Money laundering in the billions is used to fund global terrorism, including bioterrorism. Diamonds serve as a medium of exchange at the top levels of the opium trade, and in normal periods of currency exchange, variations in gold and diamond prices are closely tied to fluctuations in the opium markets.
Officials puzzle over millions of dollars leaving Afghanistan by plane for Dubai. Drug money fueled the Cold War and the War on Terrorism. Ever since the BCCI scandal and Nugan Hand Bank affair of the late seventies, bank crashes have followed a slick and familiar template. Narcotics trafficking, gun running, CIA covert ops., money laundering and fraud on a massive scale are just some of the ingredients that have sent bank after bank crashing to its knees. Once the smoke clears bank depositors and shareholders are left picking up the tab. Organized crime syndicates are now the single largest business sector on the planet and set to grow. They just love banking.
Cash flown out of Kabul includes a wide range of foreign currencies. Most is in U.S. dollars, euros and -- to the bafflement of officials -- Saudi Arabian riyals.' 25 Feb 2010 A blizzard of bank notes is flying out of Afghanistan -- often in full view of customs officers at the Kabul airport -- as part of a cash exodus that is confounding U.S. officials and raising concerns about the money's origin. But at a time when the United States and its allies are spending billions of dollars to prop up the regime of President Hamid Karzai, the volume of the outflow has stirred concerns that funds have been diverted from aid. The U.S. Drug Enforcement Administration, for its part, is trying to figure out whether some of the money comes from Afghanistan's thriving opium trade. Is it money the CIA is laundering for the Afghan opium and gas pipelines.
FAR WEST LTD. - There is a powerful military organized crime community which from 1992 through to the present has controlled substantial drug flows from Afghanistan to Russia and Europe and is also involved in laundering "dirty" money and is actively involved in Russia's political life. The community is controlled by former intelligence officers, Afghan war veterans, and now drugs barons Vova Filin and Lesha Pribalt. The former lives in Switzerland, the latter in London. Both make quite frequent trips to Moscow, Dushanbe, Nazran, and Khankala....
Filin and Pribalt literally flooded Russia with heroin. The Kremlin could not tolerate this abomination any longer and ordered a mighty "Chekist raid" [i.e., ordered the FSB to shut down the operation] against the narcobarons. However, it is rumored that the raid has ended up with the agreement that the latter would 1) share their profits; 2) help in the facilitating the peaceful referendum on the constitution in Chechnya; 3) bring some order to the drug market by liquidating the leaders of ethnic criminal groups."
The prime geostrategic goal of the drug traffic in Afghanistan is precisely to prevent peace and security from happening. It is true that the international illicit drug industry, like the international oil industry, is polymorphous and flexible, relying on diversified sources and markets for its products in order to maintain its global dominance. But for the global drug traffic to prosper, there must always be key growing areas where there is ongoing violence, and state order does not prevail.

Krull Assoc. is CIA privatized intelligence and industrialized espionage. An exploitive Dark Alliance does, indeed, exist, that does not stop at the mega-drug dealers. Water issues in Latin America and the Caribbean are an under-appreciated challenge that could have major strategic consequences for the future health and sustainable growth of the Western Hemisphere. Tapped out drought striken Caribbean countries now have water police officers, deployed to ensure that consumers adhere to water rationing measures. It is ripe for a new battleground when the War on Drugs is suspended and disaster capitalism ramps up.
PART 3 - DARK SUITS: Spy 1099 GOLD --
"Eyes Wide Shut" (1996) meets "Wall Street 2" (2010). Without empathy, the 'dark suits' manipulate and declare the wars and devastate the economies of target countries to line their own pockets. Dark Suits have set themselves up as a Dark Nobility, Olympian "Gods" living on mountains of Gold, Oil and Drugs. The Bush family made their money in Oil & Drugs. Queen Victoria made her money in Drugs. The Rothchilds made their money in all three Gold, Oil and Drugs. But a reckoning is coming.
German TV station ProSieben finds what appears to be some evocative proof of gold counterfeiting, in the form of tungsten gold substitutes coming to the W.C.Heraeus foundry, which is the world's largest privately-owned precious metals refiner and fabricator, located in Hanau, Germany. The foundry has isolated at least one 500-gram tungsten bar due for melting, originating from a (so far) unnamed bank, which as the head of the foundry stated made the unpleasant discovery that "not all the glitters is gold."
China's central bank had discovered some 400-ounce gold-plated tungsten bars among those it had recently received from bonded warehouses. It was later learned that at least four counterfeit bars were found and that all had come from sources in the United States. As suspicions grow about counterfeit bars among those held in bonded warehouses for delivery against either COMEX or London Bullion Market Association contracts or shares of exchange traded funds, investors could panic. So, you can understand that there has been almost a total blackout on news coverage on this story.
Tungsten is the only lower value metal that has a specific density close enough to gold to fabricate passable counterfeit pieces of the same size and weight as genuine coins and ingots. Over the years, there have been a few isolated reports of smaller coins and bars found to have been drilled to remove some of the gold which was replaced with tungsten. However, it is far more profitable to fabricate larger original bars of tungsten that are then gold-plated.
$100 Billion - In 1945, US Intelligence officers in Manila discovered that the Japanese had hidden large quantities of gold bullion and other looted treasure in the Philippines. President Truman decided to recover the gold but to keep its riches secret. These would be combined with treasure recovered inside Japan during the US occupation, and with Nazi loot recovered in Europe, to create a worldwide American political action fund to fight communism.
In 1945, American Intelligence officers in Manila discovered that the Japanese had hidden large quantities of gold bullion and other looted treasure in the Philippines. President Truman decided to recover the gold, but to keep its recovery secret. The treasure—gold, platinum, barrels of diamonds and gemstones plundered by Japan from all of East and Southeast Asia—would be combined with Nazi loot recovered in Europe to create a worldwide American political action fund to fight communism.
This "Black Gold" gave Washington virtually limitless unvouchered funds for covert operations. According to CIA officials, between 1945 and 1947 the gold bullion was secretly moved to 176 accounts at banks in 42 countries. This provided an asset base to reinforce the treasuries of America's allies, to bribe political and military leaders, and to manipulate elections in foreign countries. Other treasure was recovered inside Japan during the U.S. Occupation. General MacArthur, President Truman, John Foster Dulles, and a handful of others, knew all about the hidden plunder. Every president since Harry Truman has been involved in covering up the existence of these secret funds. Gold Warriors traces more than half a century of secret collaboration between Washington and Tokyo, between the CIA and the underworld in Japan and other countries. The cloak of "national security" created a situation ripe for abuse and corruption. The authors reveal how former CIA and Pentagon officials, and rogue entrepreneurs, use these secret funds to set up private intelligence and security operations to meddle in American foreign policy—without Congressional oversight, or the knowledge of the American people.
Overseen by General MacArthur, President Truman, and John Foster Dulles, this "Black Gold" gave Washington virtually limitless, unaccountable funds, providing an asset base to reinforce the treasuries of America's allies, to bribe political and military leaders, and to manipulate elections in foreign countries for more than fifty years.
Sovereign Military Order of Malta (SMOM), which historically has been the military arm of the Vatican and is regarded as a separate State with full powers of statehood, including issuing its own diplomatic passports. In more recent decades SMOM has acted as a funding conduit, a black market gold channel and money laundry for the CIA, amongst others, and is known to act as the Vatican's intelligence arm. It was alleged to be involved in, for example, the disappearance of Russia's gold reserves--over 2,000 metric tonnes--which vanished during 1991, around the time that Soviet Premier Mikhail Gorbachev was ousted from office.



STORY OUTLINES available on request for qualified investors.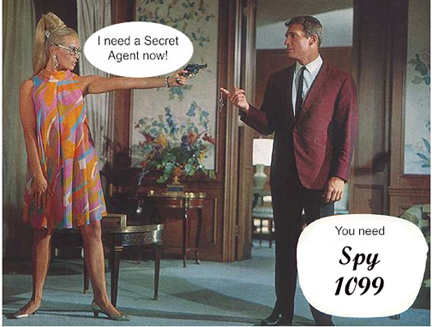 What's New with My Subject?
If I didn't include a news section about my site's topic on my home page, then I could include it here.